Fidel
Oh dear! Fidelito forgot his costume and came to the puppet show in his underwear…
Fidel is full of curiosity imagination and a bit of unintentional mischief. A great show for the little ones: a little story of delightful ingenuity.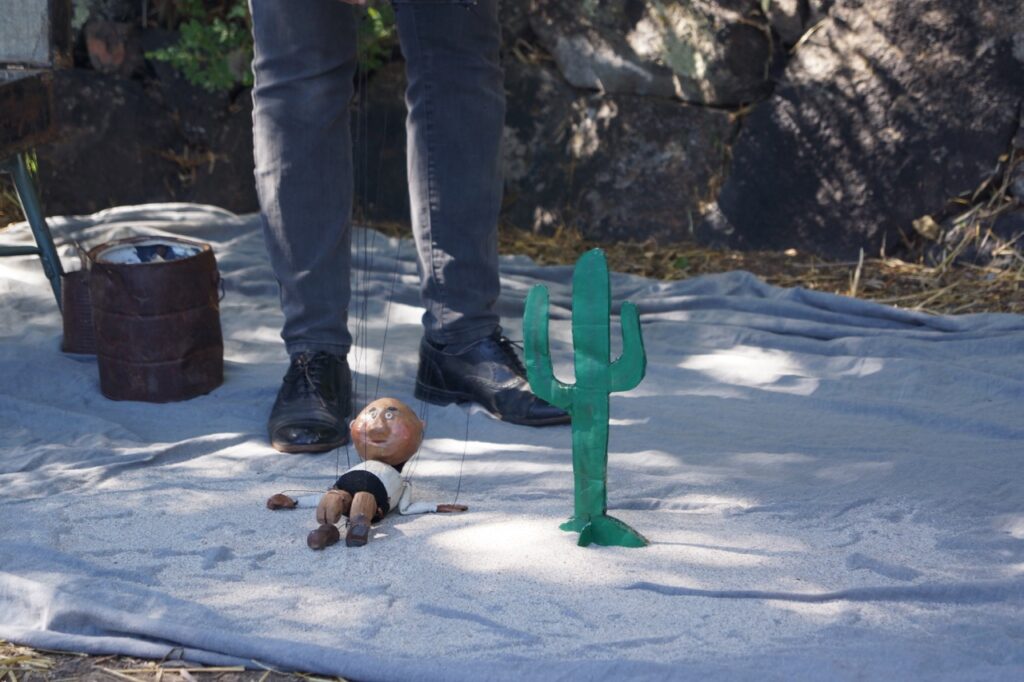 ---
Far Out There
Pierre's Far Out There, Cristina's newest puppet show is a song to nature, an exploration of puppetry, and a unique story of friendship.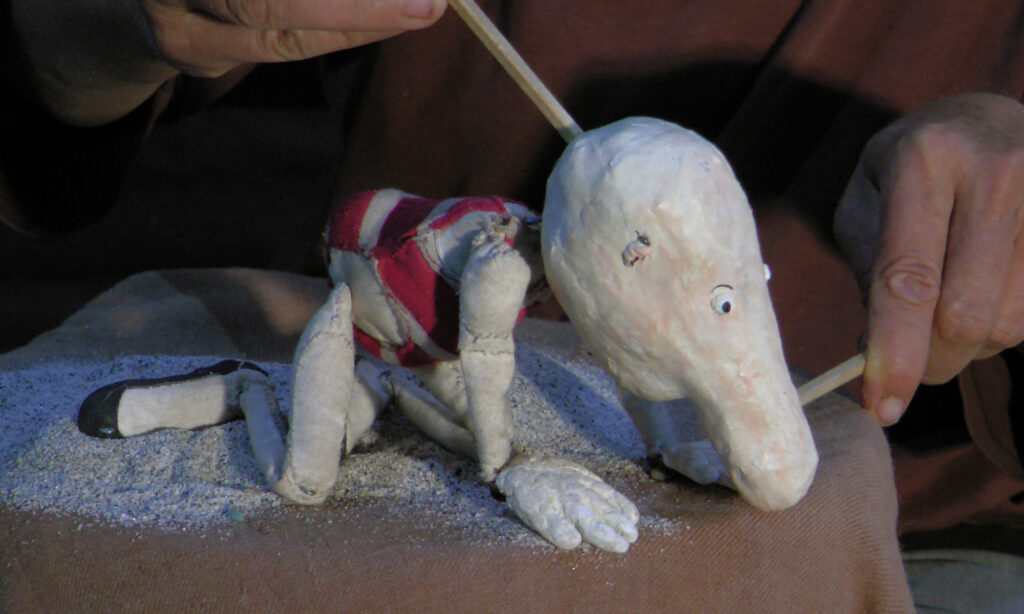 ---
Flamencos
Flamencos is a hilarious farce where the puppeteer keeps getting sidetracked by the rebellious marionettes Lola and Poco who would rather take the day off than behave like professionals and perform the Fandango Dance. This show is designed for street theater. Set on wheels, the stage and style evoke the life of itinerant performers. With a 'fellinesque' touch, Los Flamencos is good old puppetry and fun!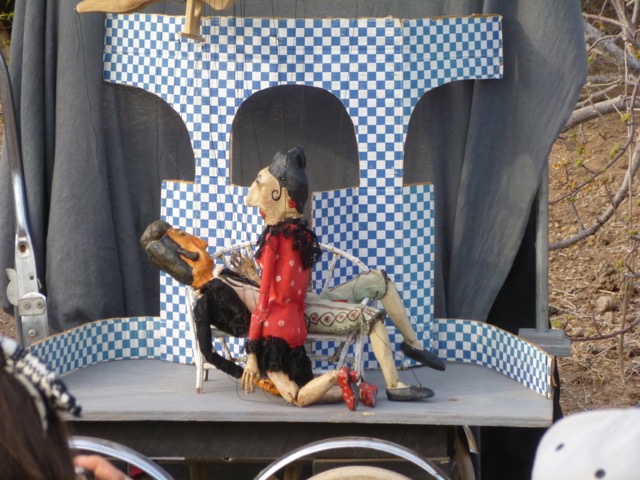 ---

Doña Adelina
An endearing story of northern New Mexico's culture tradition and humor.
One of Cristina's oldest marionettes; she has played this endearing and quirky character for the past twenty-five years and has performed Adelina's show more times than one could ever count. Bilingual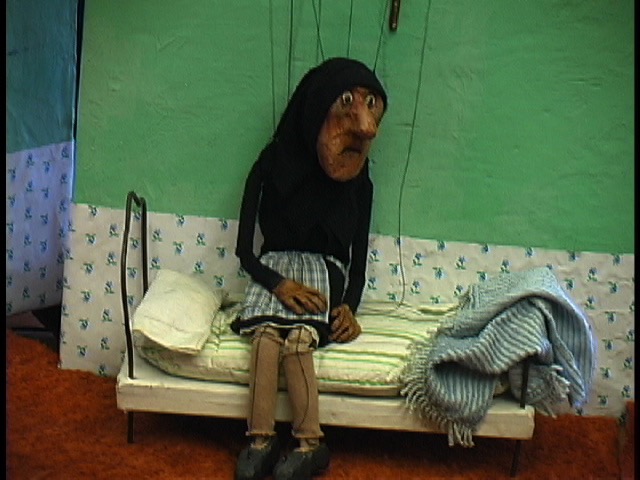 ---